Home
Book an appointment online - Book Now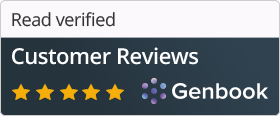 Text or Call 630-862-8487 for an appointment
Email:  This email address is being protected from spambots. You need JavaScript enabled to view it.
Accepting new clients by referral only.
Tanya is a professional massage therapist licensed since 2011. She specializes in clinical massage for pain relief with extensive experience relieving neck and shoulder pain. Tanya believes massage should always be a positive experience and begins each massage session discussing and understanding her client's wellness goals and areas of concern. Her clients appreciate her confident intuitive touch and her specific knowledge of anatomy.
Tanya attended the Cortiva Institute of Professional Massage Therapy in Woodridge Illinois where she graduated at the top of her class in 2011, and is a professional member of the American Massage Therapy Association. She enjoys a successful practice in Batavia.
Details

Hits: 2347
Welcome to Peace Tree Massage
Tanya Gibson, LMT uses a varity of techniqies in her massage work intended to work most effectivley with you toward your goals for well being. Tanya welcomes your input before during and after your massage so she can work best within your body's needs and tolerances.
Swedish Relaxation Massage - Gentle, quiet and relaxing massage. Sheets are used to drape the body and only the body part being worked on is uncovered. Clients undress to their comfort level.
Theraputic Massage - Focused on discomfort relief, several sessions may be needed to achive treatment goal, frequent communication between the client and therapist is necessary during the massage session.
Sports Massage - Short invigorating massage before sports or exercise and / or stretching after.
Myofacial Therapy - Firm, directed pressure is used to work through to the deep connective tissue of the body to relieve soft tissue holding patterns. Very helpful in rehabiliation.